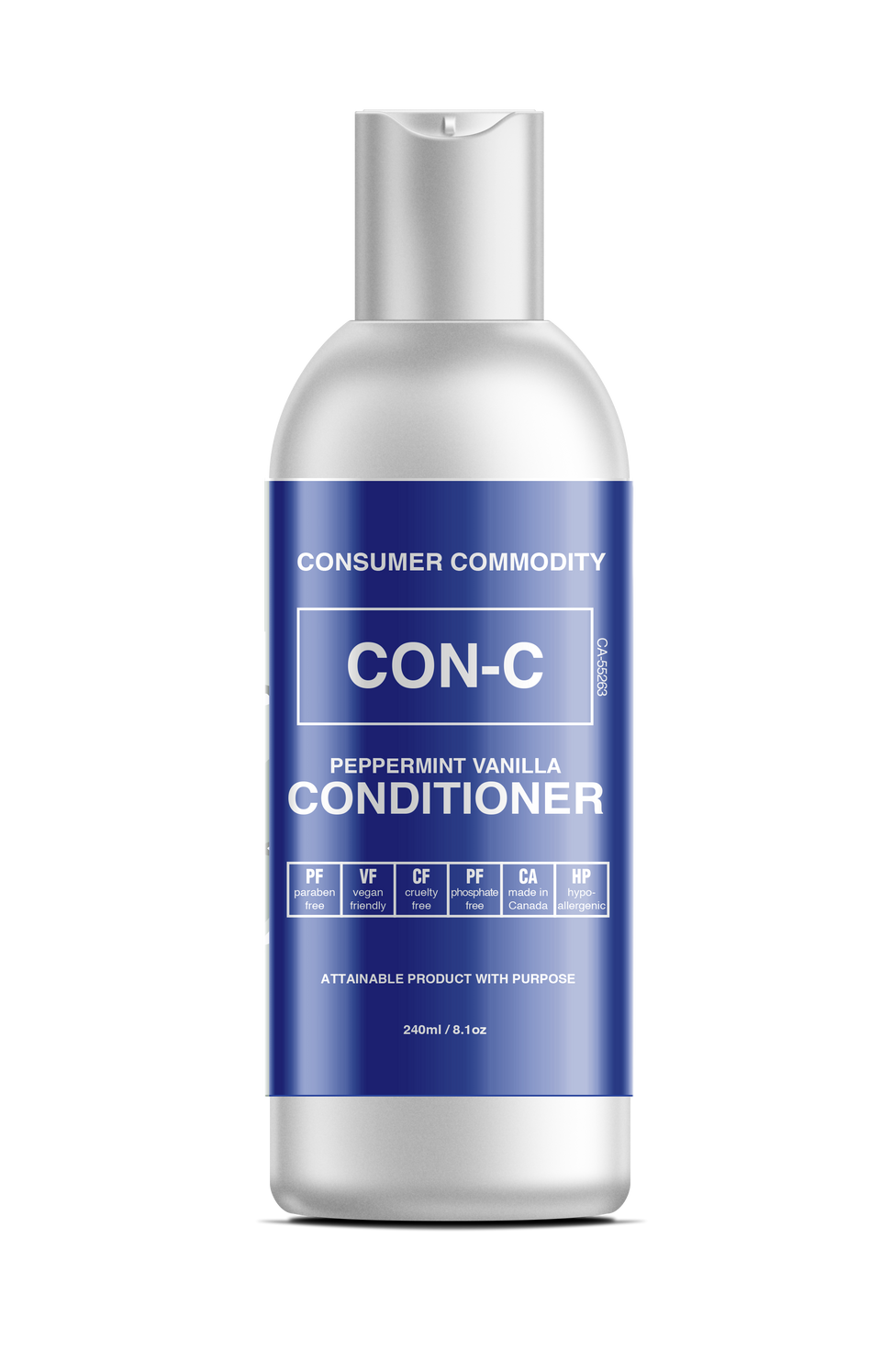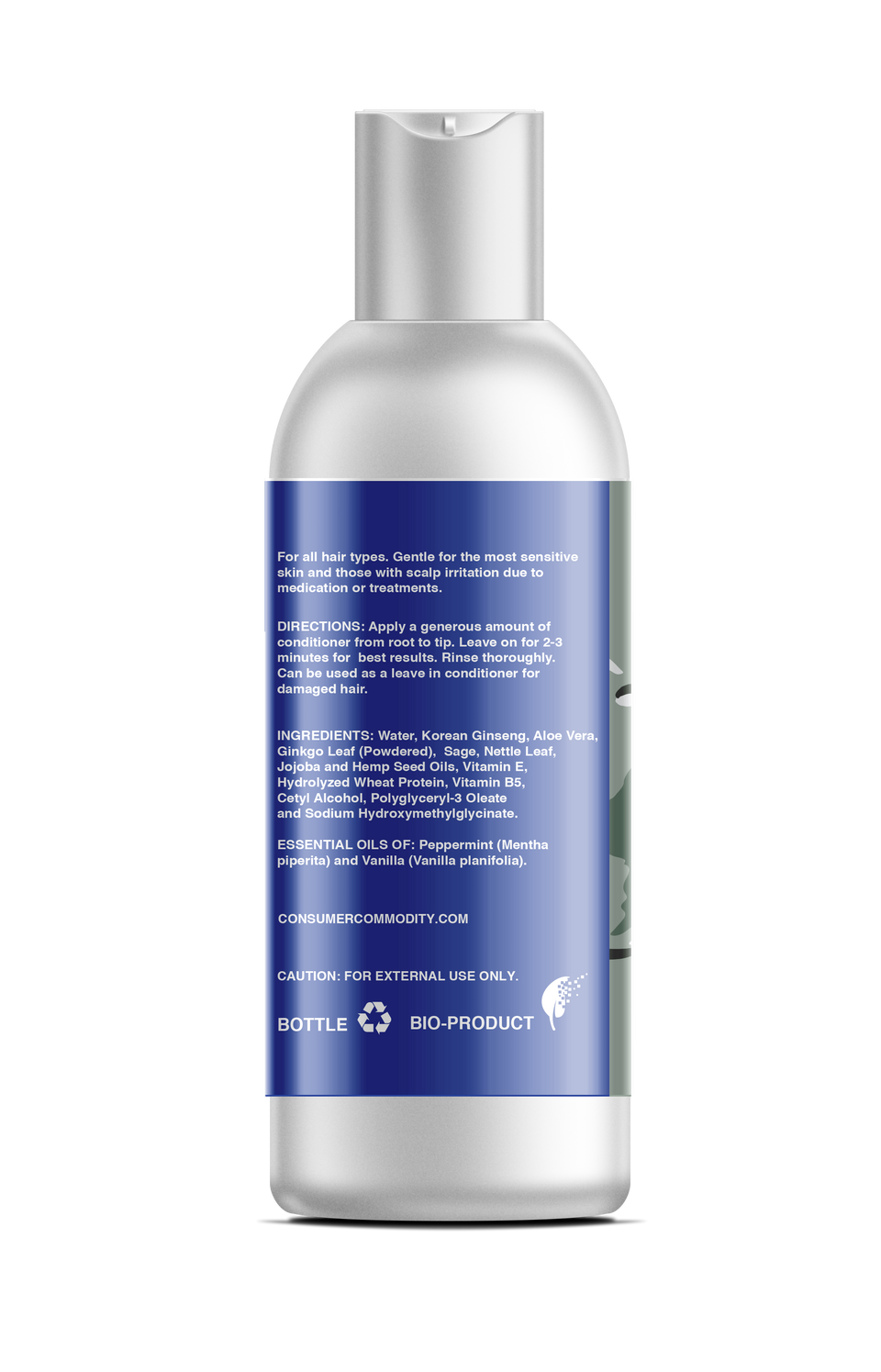 Conditioner
CC-7005
PRODUCT NAME: CONDITIONER
STYE NUMBER: CC-7005
SCENT: PEPPERMINT VANILLA
PRODUCT DESCRIPTION: Our gentle conditioner is a blend of essential oils to nourish,
soften and protect your hair. Rather than harsh detergents and chemicals that will strip
and erode it.
INGREDIENTS: Essential oils of Peppermint and Vanilla. Water, Korean Ginseng, Aloe
Vera, Ginkgo Leaf (Powdered), Sage, Nettle Leaf, Jojoba and Hemp Seed Oils, Vitamin
E, Hydrolyzed Wheat Protein, Vitamin B5, Cetyl Alcohol, Polyglyceryl-3 Oleate
and Sodium Hydroxymethylglycinate.